Collections of Short Fiction by C. T. Stoneham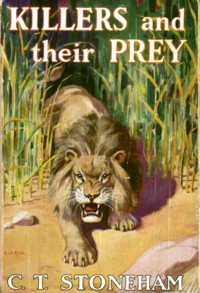 Killers and Their Prey (1933)
A collection of short stories mostly about big-game hunting in Kenya and Tanganyika.
Contents: Companions of the Night; Disputed Meat; A Bad Memory; One Glorious Hour; War in the Reeds; The Slayers; Hunted!; The Oryx Bull; The Bear of the Nandi; Hours of Shadow; Repayment in Kind; Jino-Moja; The Perilous Night; The Savage of Thorn and Sand.
Dwellers in the Wilderness (1935)
(Contents unknown)